Corporate Film shot on the Red Epic.
Director/Cinematographer: Sören Schulz and Dennis Jacobsen
Client: Heinrich Elbracht OHG, Störk & Terbeek
We shot this corporate film in 4.5 days, which sounds like a lot for a 3.5 minute film but was necessary considering we had five different major locations and most of the shots were done on a dolly or a crane.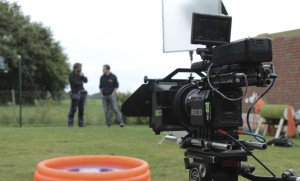 Our camera was the Red Epic, recording 5K in REDcode 8:1 (except for some of the high frame rate shots) for a final aspect ratio of 1:2. Our lens kit consisted of Zeiss Compact Primes (15, 21, 35 and 50mm) plus two Canon L-series Zooms (24-70 and 70-200mm). We mainly used the Compact Primes though. The 70-200mm Canon was only used in the two shots of the container ship. The time-lapse shots were done with a Canon 650D, shooting raw files.
For the crane shots we used the ABC Speedy with the camera mounted on the Kessler Revolution Head, which worked fine for most of the time. I guess an Epic with a Compact Prime and a battery is all the weight it can take.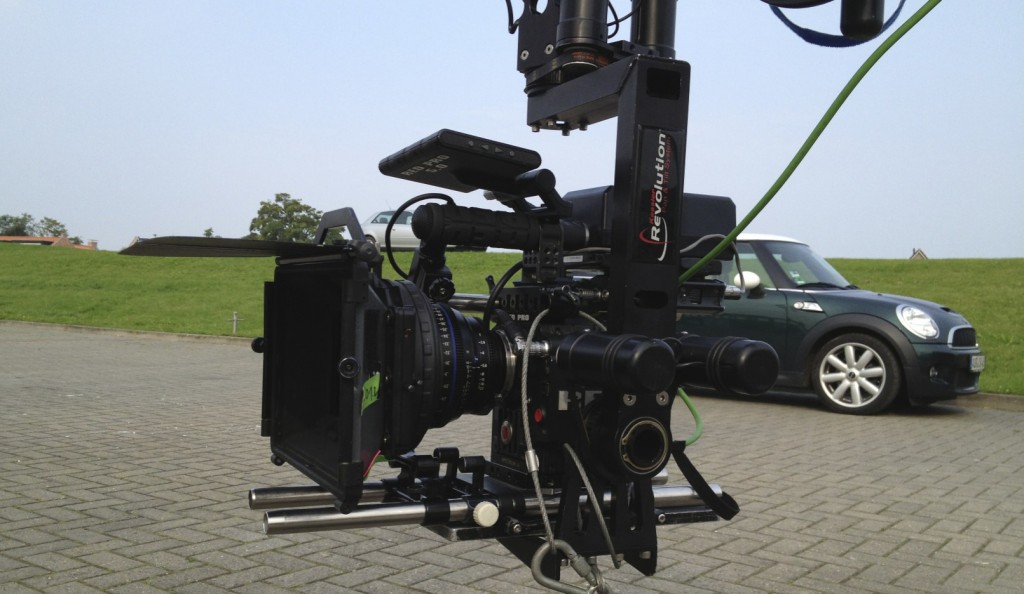 Our lighting kit was rather basic: a 1.2K HMI Par, a Kinoflo 4 bank, some tungsten lights and a LED light plus some flags and grip.
Editing was done in 5K in Final Cut Pro X (with the Red plug-in installed), using proxy media. Some titles were done in Motion. We then colour graded the 5K r3d files in DaVinci Resolve 9 and rendered them out for a 1080p master.
The first 30 seconds of the film are also going to be used as a commercial for Störk & Terbeek.
Should you be interested in a corporate film or a commercial for your business, please contact me here or visit view-finders.de