In this short video I am testing the new Dual Pixel AF of the Canon 70D in movie mode to see how good it can track an object when the camera is moving. All shots are done with the Canon 17-55 2.8 IS USM.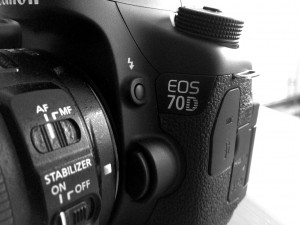 As you can see the AF does a very good job when the camera is moving slowly. On faster moves it loses the focus for a couple of frames, but it's still pretty impressive and I doubt you can do a much better job by pulling the focus manually when
shooting alone without an assistant/focus puller and using still lenses.
The autofocus on most lenses isn't silent (as you can hear in the video). So if you are recording audio you either have to use an external microphone or a Canon STM lens, which are supposed to be almost silent.